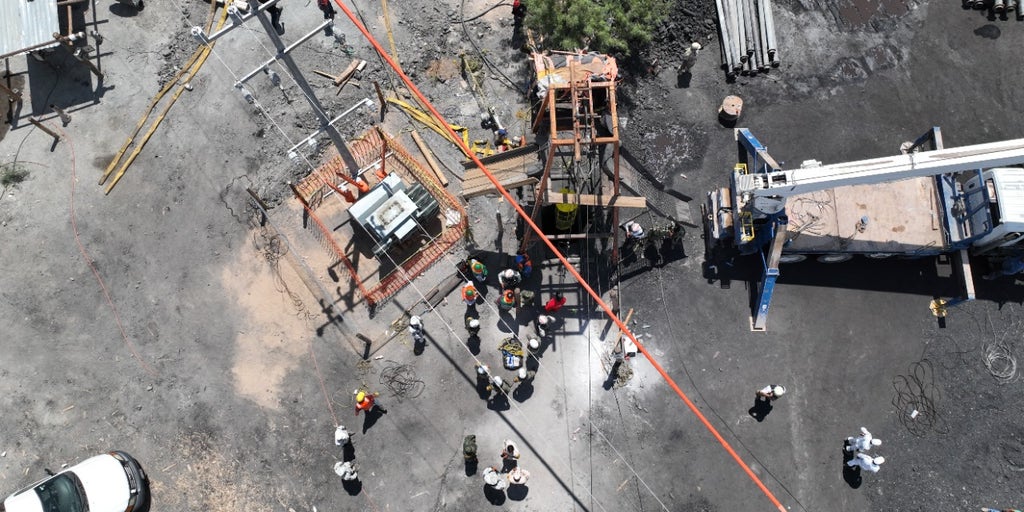 A global effort is underway to rescue workers trapped in a flooded Mexican mine
SABINAS, Mexico – Efforts are underway by hundreds of rescuers to save ten workers trapped in a flooded coal mine for more than two weeks about 70 miles south of the Texas border.
Mexico's Civil Protection Agency reports that workers were in the Pinabete mine on August 3 when the collapse occurred and the escape routes were flooded.
Despite efforts by hundreds of rescuers to reach the stranded men, officials say heavy rains, additional flooding and debris have hampered efforts.
WAITING FOR RESCUE: SURVIVAL STORIES AFTER FLOODS SWEEPING KENTUCKY AND ST. LOUIS
Mexican authorities have contacted companies in the United States and Germany for their assistance in the rescue efforts.
Officials did not say whether they found any indications that the miners are still alive or how much breathable air is available in the shaft.
The mine is estimated to be more than 1,900 feet deep and rescuers are hoping men have found a pocket that has not been flooded by floodwaters and still contains enough oxygen.
"The strategy that has been implemented in the Pinabete mine to save our ten miners is the right one," said Laura Velázquez Alzúa, head of the civil protection agency.
HOW TO WATCH FOX WEATHER ON TV
The weather did not cooperate with the efforts and made rescue operations more difficult.
The remnants of a tropical disturbance moved through the region in mid-August, dumping several inches of rain.
Data from Mexico's National Weather Service showed at least three inches of rain fell in the area during rescue efforts.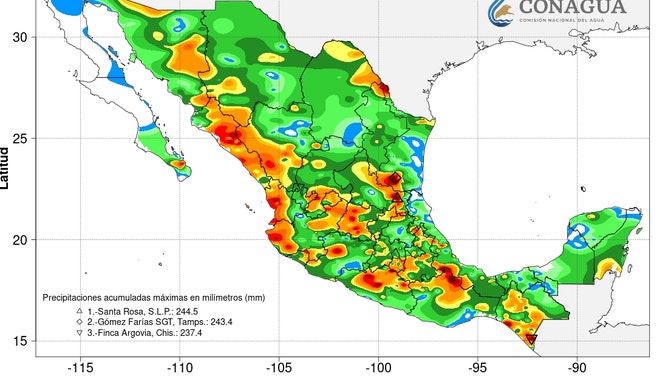 Mexico's civil protection agency said more than a dozen pumps are working to remove about 170 gallons of water every second from the mine.
The mine weaves its way through northern Mexico's coal country, and it's thought that water levels in parts of the shaft could reach over 100 feet deep.
The head of the civil protection agency has pledged that the work will not stop and the country's government will continue to provide updates on the rescue efforts.