Asthawan power grid substation should be made operational at the earliest, Bihar CM told officials | Patna News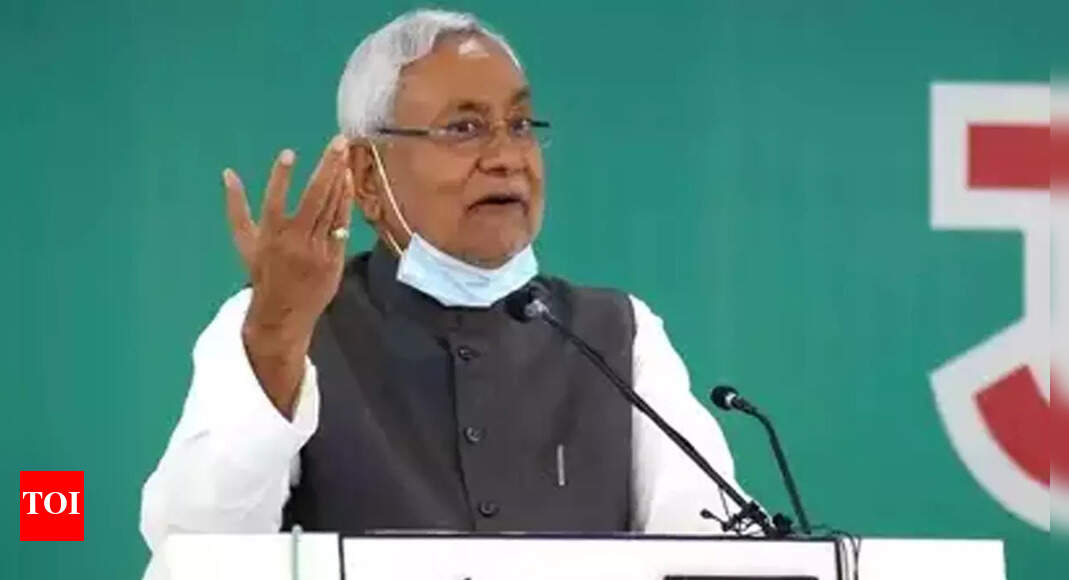 Asthawan power grid substation should be made operational at the earliest, Bihar CM told officials | Patna News
PATNA: Bihar CM Nitish Kumar on Tuesday inspected a 200/132/33 KV power grid substation under construction at Asthawan in Nalanda district and requested officials from Bihar State Power Transmission Company Limited (BSPTCL) to recharge the station network as soon as possible and make it operational.
During the inspection, the CM inquired about the progress of the construction and installation works in the network substation. He asked officials to recharge the grid station at the earliest to make it operational. "Other remaining works can be completed on time and in accordance with requirements," the CM said.
Nitish also said people residing in nearby areas will benefit once the Asthawan power grid substation is operational.
State Water Resources Minister Sanjay Kumar Jha, Rural Development Minister Shrawan Kumar, Nalanda MP Kaushalendra Kumar, JD(U)Asthawan MP Jitendra Kumar, CM Additional Adviser Manish Kumar Verma, CM Secretary Anupam Kumar and Divisional Commissioner Patna Kumar Ravi were also present during the CM inspection.
Earlier in the day, Nitish visited different parts of the Asthawan assembly constituency and met with his old friends and political associates.
The assembly segment of Asthawan is part of the Nalanda Lok Sabha constituency, which Nitish represented in 2004, a year before he was sworn in as a Bihar CM in November 2005.
During his visit, Nitish held interactive sessions with former political colleagues at Wadi Village under Katrisarai Block, Asthawan under Asthawan Block, Sarmera Village under Sarmera Block and Bind Village under Katrisarai Block. Bind under the assembly constituency of Asthawan.
The CM was accompanied by Ministers Sanjay Jha and Shrawan Kumar during his visit to different villages in Asthawan constituency.