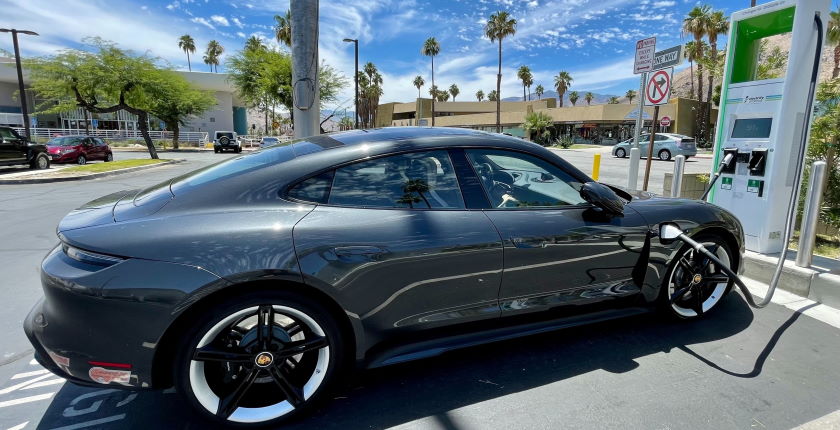 Bulgaria aims for 10,000 electric vehicle chargers by 2027
Bulgarian transmission system operator ESO has signed a cooperation agreement with a group of organizations to set a target of installing 10,000 electric vehicle charging stations within five years that would use green electricity.
Bulgaria should have adequate charging infrastructure for electric vehicles by 2025, according to a memorandum of cooperation between the electricity system operator (ESO) and several stakeholders. It also provides for the installation of 10,000 charging stations, Bulgarian Energy and Mining Forum noted.
ESO, the country's electricity transmission system operator, signed the agreement with the National Association of Municipalities of the Republic of Bulgaria, the Bulgarian Chamber of Electrical Engineers (BBCE), the Bulgarian Association Electric Vehicles (BAEPS), Industrial Cluster of Electric Vehicles Elektromobili (IKEM) and Association of Owners of Electric Vehicles in Bulgaria (ASEB).
The ESO undertakes to provide access for the connection of charging stations to the transport network
According to the document, the ESO will provide access for the connection of charging stations to the transport network. The company operates 297 electrical substations nationwide. The memorandum envisages the installation of fast and slow chargers for electric cars, public transport and trucks.
In its statement, the Bulgarian Energy and Mining Forum, a non-governmental organization, said the ESO expects the number of electric cars to reach 200,000 by the end of the decade. This means that 600 GWh of electricity per year would be needed for the fleet, which is expected to grow to 3.5 million by 2050.
The fleet of electric vehicles in Bulgaria is expected to reach 3.5 million by 2050
The ESO predicts that the annual energy consumption of all road vehicles in Bulgaria, currently 45 TWh, would be three times lower by mid-century due to the mass deployment of electric models. The partners said they would exchange information on the state of infrastructure, location and capacity needs, decisions of national and municipal authorities and financial estimates.
Building a nationwide network of green electricity charging stations will promote the use of renewable energy and environmentally friendly modes of transport, even in settlements far from main roads, according to the report.


Post views:
22