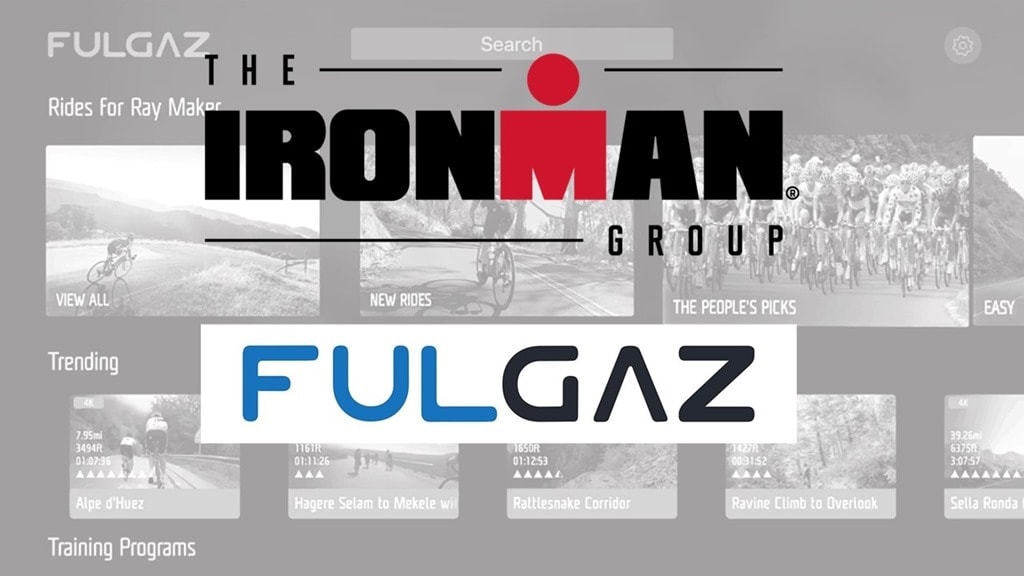 Ironman acquires FulGaz training app: plans Ironman training app
Ironman has just announced the acquisition of FulGaz, the indoor training application for cycling. As part of the acquisition, Ironman will create a secondary application that specifically targets Ironman athletes. This new app will include full courses and course guides for all Ironman races, as well as virtual races within the app. Ironman considers this new, unnamed app to be focused on providing a "one stop destination where everything you need to be prepared" is located for an event, including suggestions on whether or not to use a wheel. disc, or on typical wind conditions.
Meanwhile, for existing FulGaz users, you won't have to worry about using your app. Ironman says the goal is to give FulGaz the technical resources behind the scenes to continue growing the FulGaz app and user base – just at a faster trajectory than before. This has already started from a technical standpoint, with FulGaz just completing the transition to a much larger server platform which they claim offers "100x" more capacity than before, especially by being distributed. in more regions via a new CDN (content distribution network) opposite. of it.
With this quick rundown, let's dig a little deeper into what's in store.
The Ironman training app: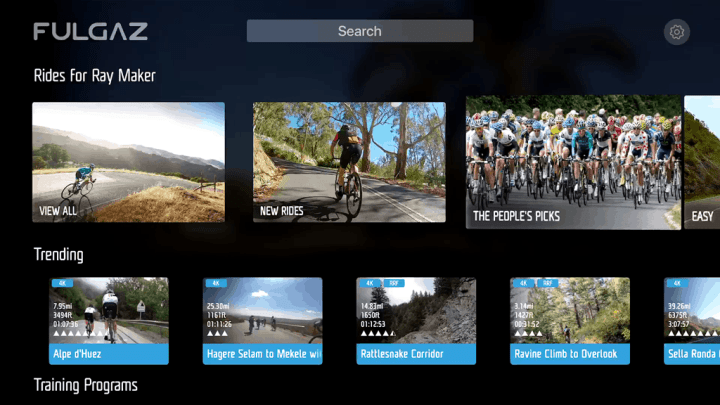 The company claims that the goal of the Ironman training app is 100% focused on the Ironman athlete. And by that, they do not mean iron distance athletes, but more specifically athletes participating in Ironman races. They envision this app as the one stop shop for everything an athlete needs when preparing for an Ironman event.
Speaking with CEO Andrew Messick about the acquisition, he said:
"We are in business to provide our athletes with great racing experiences, and that has always been the true north for our company… and as our company has evolved and grown, and has become in our good days a more thoughtful and sophisticated company. And we are realizing more and more that an important part of that is to prepare them as much as possible when they walk to the starting line.
To this end, they see the app including not only the actual filmed videos that FulGaz is known for (except the Ironman course library), but also detailed course guides built into the app. Everything from the exact location of the aid stations on the course, to describing the typical wind conditions on race day (and as the race approaches, forecasting), how to train and to run on a particular course. Messick noted that today people get this information from many places, but they (Ironman) needed to consolidate it more clearly in one place.
In my discussion, they continued to use the term (or variations of) "be as prepared as possible" for race day. I then asked whether or not that extended to creating a structured running training plan, like having 18 or 20 week training plans before an event. But that does not appear to be the case. They were careful not to step on the toes of their Ironman University coaches and coaching companies, saying they would rather point people to these resources.
Mike Clucas, founder of FulGaz – and also a high performance trainer himself, noted that over the years at FulGaz he has incorporated many "arguably esoteric training features into FulGaz" that were designed to train of high performance athletes rather than the masses who primarily used FulGaz. But he said he now envisions a scenario where those features can be extended in collaboration with coaches at Ironman University and have a receptive audience.
While I agree that there is a market for this, I am skeptical that this is what the larger consumer market actually wants. Certainly, as an athlete myself who has been trained in several Ironman finishes, I fully support the trained method. But at the same time, it also ignores the vast majority of the market looking for training plans for Triathlon and Ironman to get them to the start line, and at different skill levels. Looking at the sports technology market and the companies therein, those who have tried to go entirely (entirely) to coaches have been largely left behind in recent years with the growing power of more and more. platforms that interact directly with the athlete.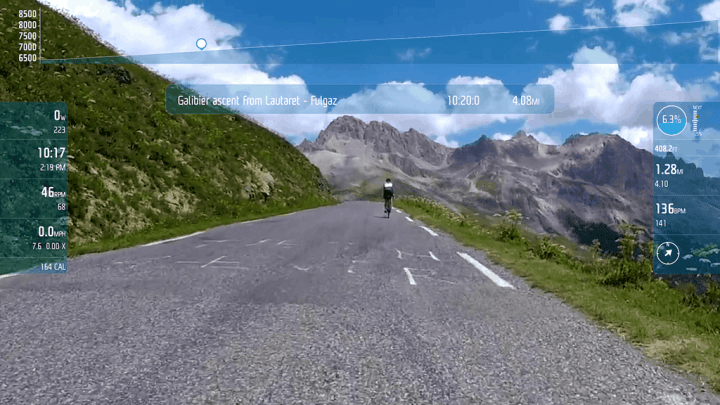 Changing topics, it's worth noting that most of them won't happen for some time – almost a year. Ironman hasn't even named this new secondary app yet, but uses the working name "Ironman Connected App". Once they ditch that name for something less corporate (hopefully), the company says the app will go live in the summer of 2022. At this point, it and FulGaz will run as separate apps. .
I asked whether or not that meant two subscriptions – one for FulGaz and one for the Ironman app, and Ironman says they don't know that yet – however, they would likely have some sort of combo deal or one-time subscription. . Likewise, they have not yet decided on prices either, except to note that they are "aware that this is a price sensitive market". Which is a tricky thing. The average Ironman athlete is not very price sensitive. The expense of competing in an Ironman easily demonstrates this. However, I suspect what this statement really underscores is the recognition that most Ironman athletes will likely also subscribe to Zwift or some other training platform. Thus, they must price the component controlled by FulGaz as being more complementary than the single application used by an athlete.
The closest term changes we'll see will begin in January 2022, after the existing partnership between the content and the Rouvy-Ironman event / race expires. At this point, FulGaz will begin hosting the Ironman courses (and they will disappear off Rouvy). Meanwhile, behind the scenes, Ironman and FulGaz are working hard to start filming classes for the next year, with the goal of having every Ironman athlete filming classes in their training app. This includes not only cycling, but also running courses, for which the new Ironman app will also include support (something FulGaz does not have today).
Conclude:

It's an interesting acquisition. Ironman doesn't exactly have the most sparkling digital record when it comes to indoor training initiatives. Granted, early VR races demonstrated that, however, this was probably motivated more by a rush to get things done, and perhaps a little overconfidence. Conversely, FulGaz, while smaller, tends to be at the forefront of how indoor training works. There are few, if any, apps that coordinate closely with hardware manufacturers to ensure the latest hardware is implemented not only early, but correctly. We can look at examples like the Wahoo KICKR CLIMB, where FulGaz implemented CLIMB support in a more immersive way than most large platforms, as they are willing to take the time to properly implement features rather than just take shortcuts. The same goes for Wahoo's Direct Connect technology, already implemented in FulGaz as of the announcement of the first day. Almost a year later, Zwift still hasn't implemented it.
Still, I'm optimistic that after discussions with FulGaz and Ironman (both together and separately) they kind of seem to get it here. In some ways, the two companies need each other a little. Ironman needs a platform where it can run indoor races and host Ironman content without the complexity of depending on third-party platforms for every whim. And conversely, FulGaz can benefit from the financial strength and reach of Ironman – although FulGaz has no plan to cater for triathletes in its main application (no races are planned there).
If Ironman can create a good, clean and intuitive app without being knocked down by corporate stuff or elaborate advertising, it could be really appealing to Ironman athletes at the right price. Having all the Ironman courses in one app at the right price for running and hiking, including the possible inclusion of races, is very appealing and largely a gap in the market. It remains to be seen whether the two companies will be able to achieve this. I guess in about a year we will know the answer.
The good news if you are an Ironman athlete is that it doesn't look like Ironman trying to get into the app game and get distracted by the triathlon. When asked whether or not they see this investment attracting non-Ironman athletes and trying to compete with Zwift or other platforms, CEO Andrew Messick said they had "no desire" and that ultimately "our focus on instant messaging the connected app is on the Ironman athletes".
With that, thanks for reading!