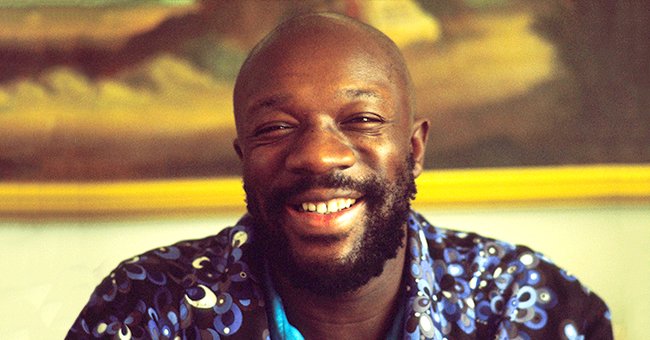 Isaac Hayes was married to 4 charming beauties
During his lifetime, Isaac Hayes was married several times to four beautiful women. Meet the wives of the late singer-songwriter Dancy Hayes, Emily Ruth Watson, Mignon Harley and Adjowa Hayes.
American singer-songwriter Isaac Hayes was born August 20, 1942 in Covington, Tennessee. He was the second child of Isaac Sr. and Eula Hayes, but was raised by his grandparents, Mr. and Mrs. Willie Wade Sr.
Isaac came from a poor background and grew up picking cotton in his hometown. At the age of five, he started singing at his local school and learned to play the piano, saxophone, flute and Hammond organ flute on his own.
He didn't finish high school, but his teachers encouraged him to graduate, which he did when he was 21. After graduation, he was offered several scholarships in music from universities and colleges.
However, he turned them down so that he could support his family by working in a meat packing plant in Memphis. At night, he performed at nightclubs and juke joints in Memphis and northern Mississippi.
Isaac got his first professional gig in the late 1950s as a singer at Curry's Club in North Memphis. In the early 1960s, he began his recording career.
Early in his musical career, he worked with Memphis Sound musical luminaries such as Otis Redding, Johnnie Taylor, The Bar-Kays and Booker T. Jones.
Isaac had a successful career and was known as a multi-talented songwriter, singer and arranger. In addition, he was exceptionally good at playing the saxophone, vibraphone and piano.
Isaac was one of the forces behind the creation of the Southern Soul music label Stax Records.
In 1971 he won the Oscar for Best Original Song for a Motion Picture for "The Shaft Theme" from the movie "Shaft". He was also nominated for Best Original Music for "Shaft".
At the 1972 Academy Awards, Isaac performed "The Theme From Shaft" while dressed in an enormous amount of gold. He received a standing ovation for his performance, which remains one of television's most memorable moments.
Isaac was one of the forces behind the creation of the Southern Soul music label Stax Records. At the label, he was in-house songwriter, session musician and record producer.
He and David Porter have teamed up to write several songs for themselves, the musical duo, Sam & Dave, Carla Thomas and many more.
Isaac and Porter were inducted into the Songwriters Hall of Fame in 2005 in recognition of their songwriting exploits. Isaac was also inducted into the Rock and Roll Hall of Fame in 2002. He also won three Grammy Awards.
A family member found him unconscious near a treadmill.
Besides his musical greatness, Isaac has acted in several films like "Truck Turner" and "I'm Gonna Git You Sucka". He also played Gandolf "Gandy" Fitch in the television series "The Rockford Files". He voiced the leader in the Central Comedy series "South Park".
He was also known for his charitable work and was crowned honorary king of the Ada region of Ghana in honor of his humanitarian work in the community.
On August 10, 2008, Isaac was found dead at his home. A family member found him unconscious near a treadmill. He was taken to Baptist East Hospital in Memphis, Tennessee, where he was pronounced dead. He was 65 years old.
Later, forensic pathologists indicated that a recurrent stroke was the cause of his death, as he had suffered a stroke in 2006. He was buried in Memorial Park cemetery and is survived by 12 children.
Isaac has been married four times in his life to four beautiful women. He first married in 1960 to Dancy Hayes. However, their marriage ended in divorce. Isaac and Dancy shared two children, Felicia and Veronica.
On November 24, 1965, Isaac married for the second time to Emily Ruth Watson. However, their union also ended in divorce in 1972. Isaac shared three children with Watson, namely Vincent Eric Hayes, Melanie Mia Hayes and Nicole A. Hayes.
After their divorce, Watson was granted custody of their children and sued him for late payment of alimony and child support.
Isaac married Mignon Harley, a bank teller, on April 18, 1973. Before getting married, the couple had known each other for six years. The first year of their marriage was beautiful and rosy as Harley seemed comfortable being his wife.
She said she didn't expect him to be home all the time due to his busy schedule. Additionally, Harley was not suspicious of her husband's activities because she understood the demands of her business.
In a 1973 interview with Ebony, Isaac said he told Harley that he wasn't entirely hers and that she had to be a very generous person, which she was. He added that they both had to make sacrifices.
The couple's happy marriage didn't last too long. In 1976, Harley filed for divorce from Isaac, citing inhumane treatment. However, she rejected her divorce petition two days later.
Harley told Jet that she was rejecting her divorce case because it was childish, and she did so out of anger. She also said:
"I have resisted the pressures for so long and I think I can continue. I love Isaac."
Harley's divorce filing coincided with a time when Isaac was in financial trouble after severing ties with Stax Records. The courts had also asked him to pay his ex-wife, Watson, alimony and child support.
Isaac and Harley were ultimately forced into bankruptcy after owing over $ 6 million. However, the musician was able to recover financially in the years that followed.
While Isaac has recovered financially, his marriage to Harley has not worked out. In 1982, the couple separated. Harley filed for divorce two years after their separation, claiming their marriage was irretrievably broken.
In her divorce petition, Harley requested custody of her and Isaac's two children, Heather and Isaac III. She also requested temporary and permanent alimony, child support and part of her property.
In 2005, Isaac married his fourth wife, Adjowa Hayes. On April 10, 2006, she gave birth to their son, Nana Kwadjo. Isaac was 63 when Nana was born. Adjowa and Isaac remained married until his death in 2008.
In 2016, Isaac's children posed with his Oscar "Shaft", which he kept with his grandmother until her death. After the death of his grandmother, he kept the award in his Memphis restaurant.
His family found a suitable location to present the Oscar-winning Isaac. Since 2011, they have exhibited it at the Stax Museum of American Soul in Memphis.
Heather said her father's ability to take her grandmother to the Oscars and win the award was life changing and meant anything was possible.
Isaac III, who manages his late father's estate, said the iconic musician merged orchestras, organs and heavy-hearted soul music and that his Oscar was the culmination of his abilities.