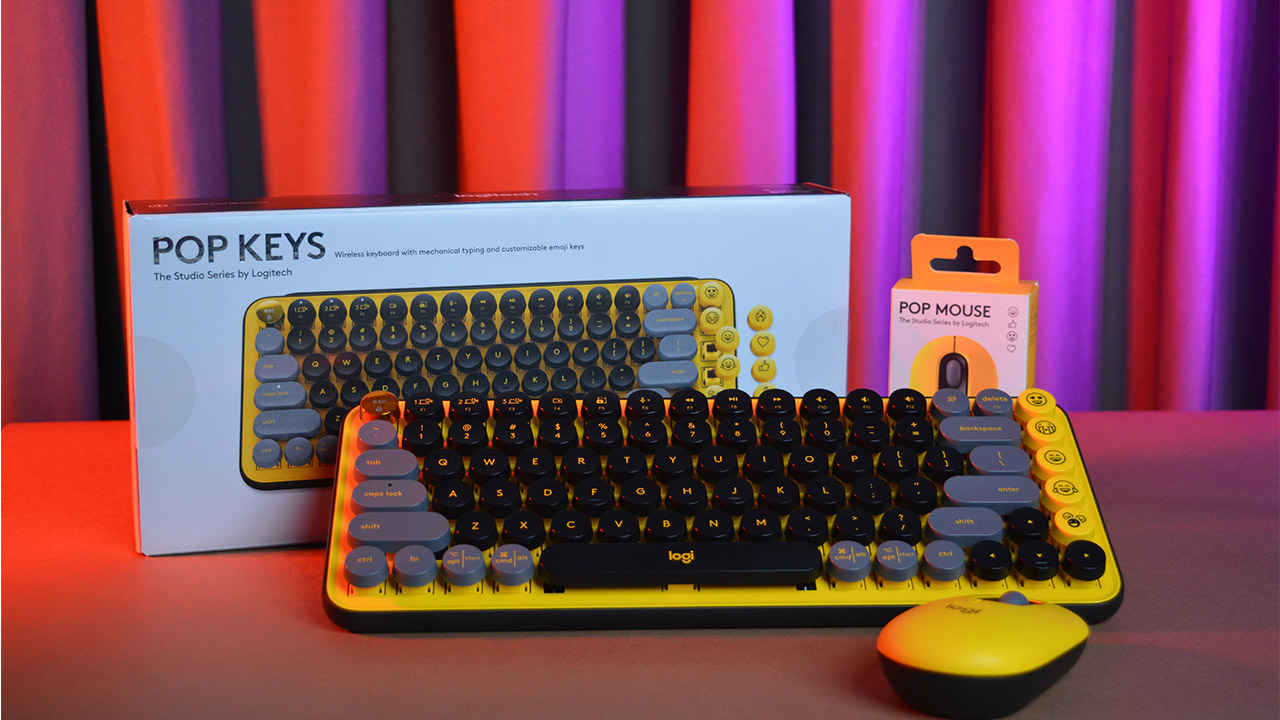 Logitech POP Sticks and Logitech POP Mouse – Gen Z Peripherals
One look at the Logitech POP keys and mouse is all you need to figure out which demographic Logitech is targeting with the latest additions to its Studio series of peripherals. What we have here with the POP series is a colorful and portable keyboard and mouse for the always-on-the-go Gen Z. And so hopefully they won't be too embarrassed to be caught using them in public, they come in some quirky colors and a healthy dash of emoji action, which we'll get to shortly. We're looking at the POP series as a whole here, so we'll cover both POP keys and POP mouse.
Specifications at a glance
Logitech POP keys –
Keyboard layout: TKL, 85 keys
Keyboard Backlight: None
Key bearing: 6 key bearing
Height: 138.47mm
Width: 321.2mm
Depth: 35.4mm
Weight (with batteries): 779 g
Connection type: Bluetooth 5.1
Or
Logi Bolt USB Receiver
Wireless range: 10m
TTC mechanical switches (Brown, tactile)
Battery: 2 x AAA (included)
Battery life: 36 months
Logitech POP mouse –
Height: 104.8mm
Width: 59.4mm
Depth: 35.2mm
Weight (with batteries): 82 grams
DPI range: 1000-4000
Number of buttons: 4 (left/right click, scroll wheel with middle click, top button)
ON/OFF button
Connection type: Bluetooth 5.1
Or
Logi Bolt USB Receiver
Wireless range: 10m
Battery type: 1 AA battery (included)
Battery life: 24 months
Price:
POP keys: INR 9,995
Mouse POP: INR 2,995
Build quality and design
The Logitech POP keys and POP mouse have a pretty decent build quality. We have the Blast variant for review, which is the yellow, gray and black color theme. In addition to Blast, you also have the Daydream theme, which uses pastel blue, purple, and off-white colors, and the Heartbreaker theme, which uses shades of pink and red. The bodies are hard plastic and the keyboard and mouse have a matte finish, except for the esc key on the keyboard and the middle part of the mouse where the scroll wheel is, which are glossy. All lettering on the keys is also glossy.
POP keys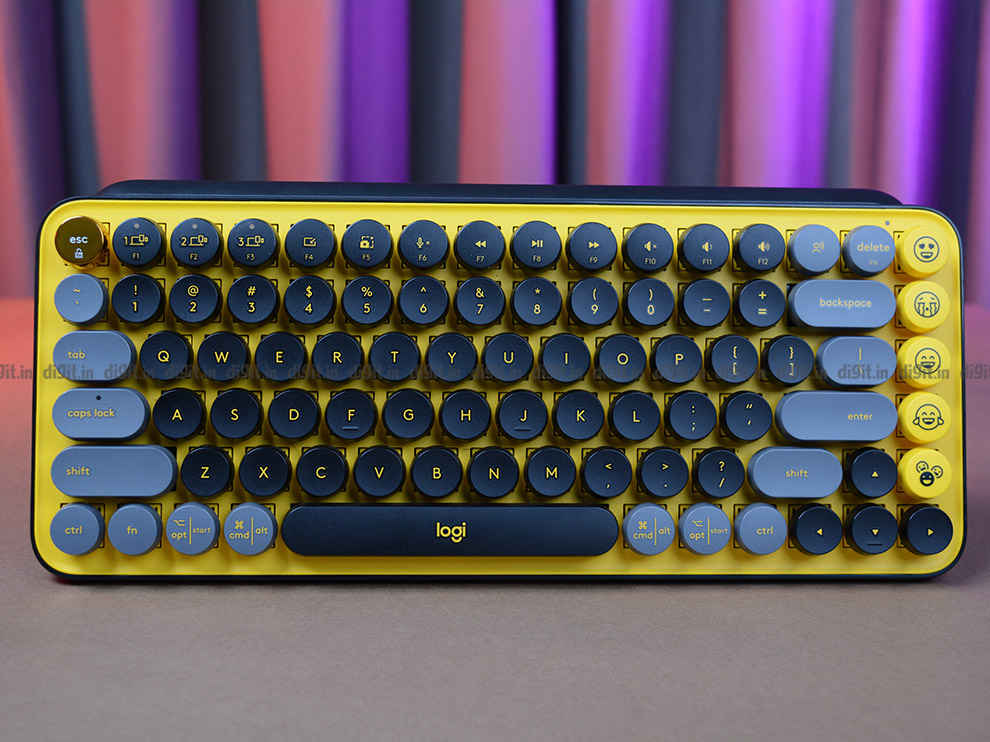 As for the keyboard, you have a power switch on the right side. You cannot switch between 2.4 Ghz and Bluetooth; both are active when the keyboard is on. This plays into both the keyboard and mouse's ability to seamlessly switch between three devices. The bump behind the keyboard that houses the two AAA batteries and also serves as a tilt for the keyboard. The compartment that houses the batteries is also where you'll find the 2.4 Ghz dongle to connect to the keyboard via USB, in case you don't have Bluetooth or don't want to use Bluetooth.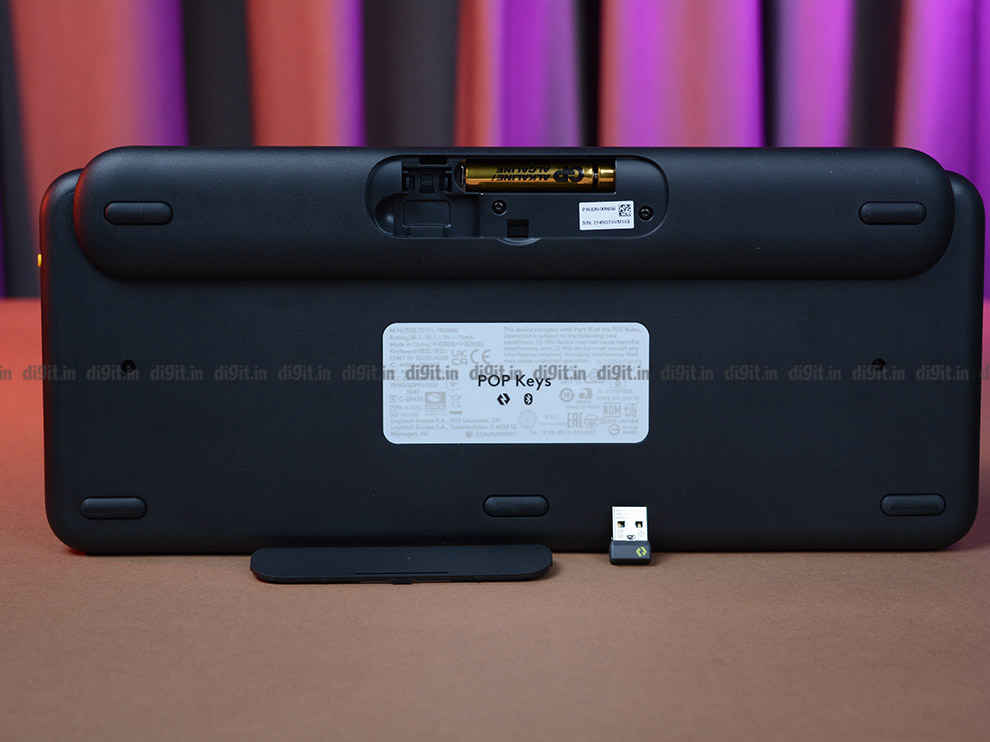 Although you can freely switch between three devices, one of the three being the 2.4Ghz USB dongle, you cannot be actively connected to more than one device at a time. This means that you cannot operate the 2.4 GHz and Bluetooth connection at the same time. The first three function keys i.e. F1, F2 and F3 can be used to switch between devices.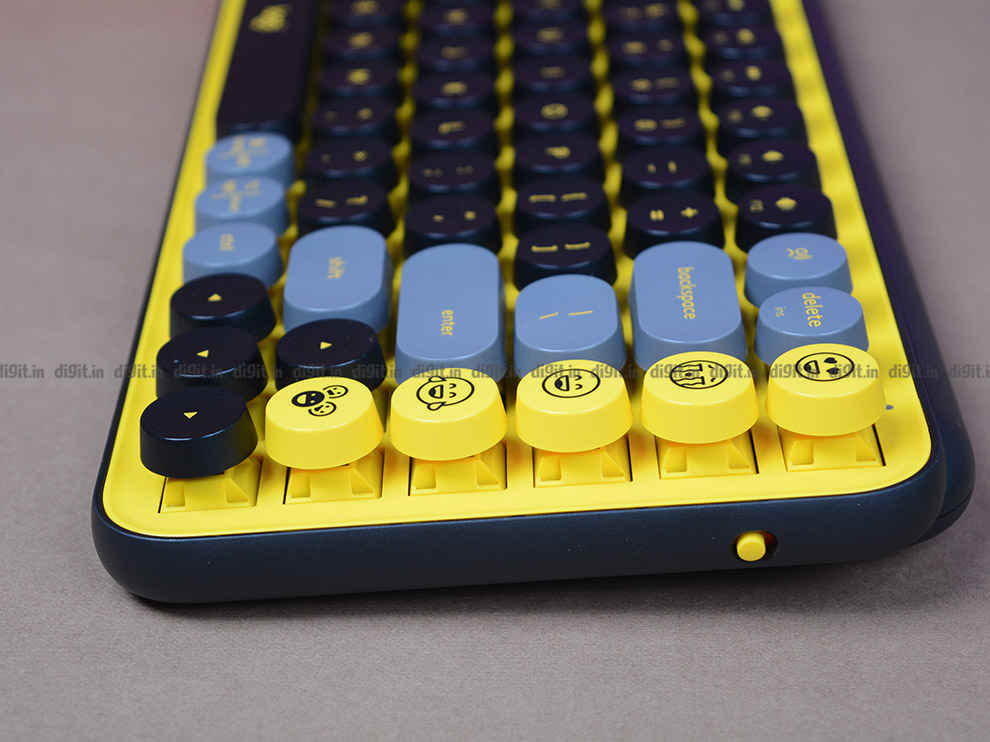 The keyboard uses a mini layout, with 85 keys. Which brings us to the keyboard's next standout feature, the five extra emoji keys. The keyboard comes with five dedicated emoji keys on the right side. These are mapped to the default emojis, but can be customized to your liking via the Logitech Options software. Luckily, you're not limited to emoticons and can set the keys to just about anything you want.
POP Mouse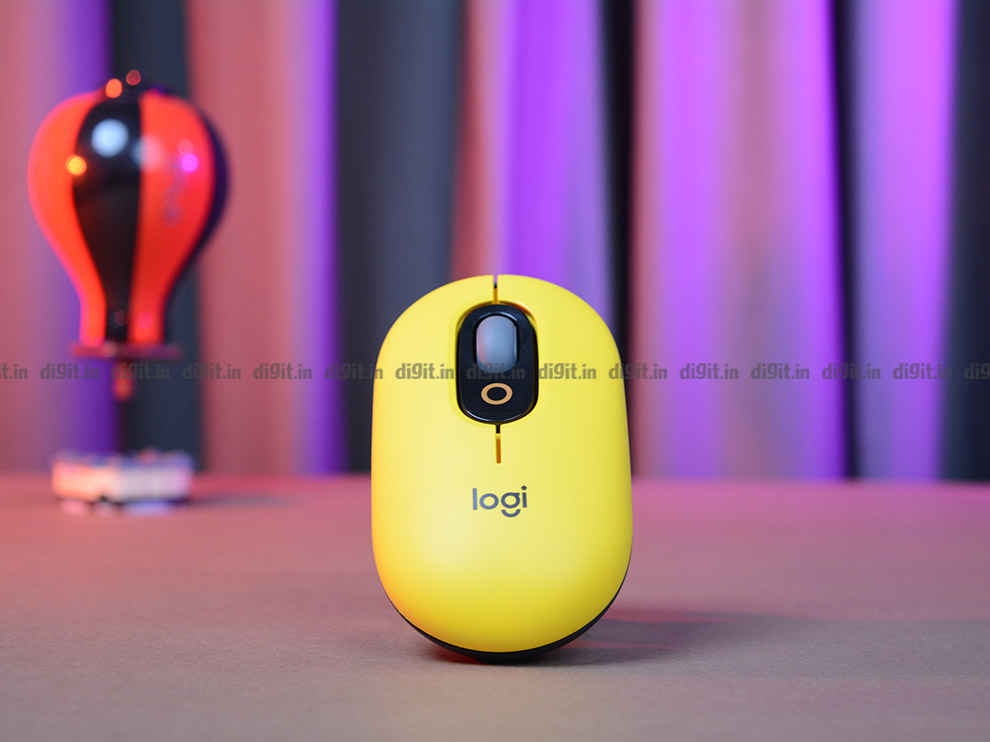 The mouse, on the other hand, is much more subtle than the keyboard and feels much more minimalistic. It follows the same aesthetic as the keyboard and has an additional button that sits just below the scroll wheel. This extra button defaults to a quick way to re-access, you guessed it, emojis. But fortunately, this can also be personalized. Under the mouse, you have the on/off switch and a single button to quickly switch between three devices, as is possible with the POP keys.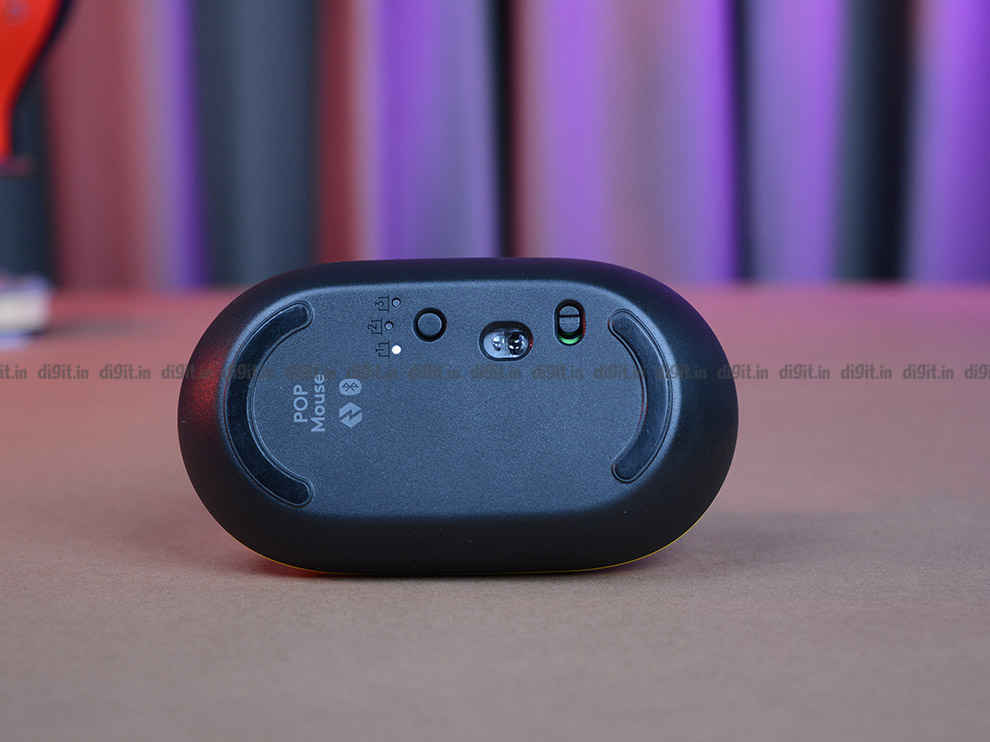 The entire mouse top cover can be easily removed and is held together with only magnets. It's sturdy enough that we didn't feel it coming loose on its own. Opening the mouse reveals the battery compartment, where we have a single AA battery powering the device. Below we have decent mouse feet, which perform well on just about any surface. Fittingly, given the focus here, it's portability.
All in all, there's no denying that the Logitech POP keys and mouse have a very eye-catching design and are sure to spice up any desk.
Performance
Keys
The POP keycaps come with TTC Brown mechanical switches, which in terms of the overall experience aren't too different from the Cherry MX Browns. While we found the typing experience on the brown touchscreen keyboards to be quite pleasant, with the Logitech POP keys it takes some getting used to. This is largely due to the circular shape of the keys. The typewriter aesthetic really doesn't help with typing at all. Also, for those unaccustomed to keyboards with smaller form factors, it may take some time to adjust. However, once we got used to both the keys and the smaller form factor over long periods of use, we found the typing experience to be just as enjoyable as other keyboards. Of course, that doesn't mean we've fumbled again when typing, especially when it comes to the use of punctuation.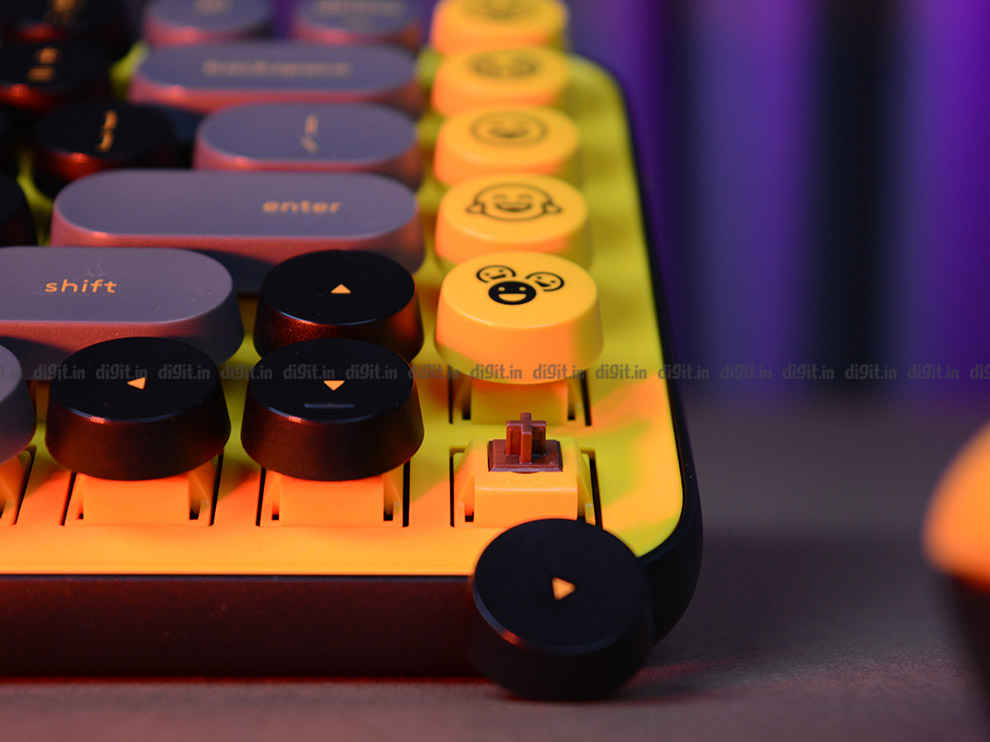 Next we come to the dedicated emoji keys. If you're someone who uses emojis a lot, great, you'll find plenty of use for these keys. If you don't though, that's five extra, unnecessary keys on the keyboard taking up real estate. Luckily, as we mentioned earlier, these can be customized to your liking. This includes macros for two key combinations. So, for example, you can map the first button emoji to Shift+8 if you want, or you can map them to one of the missing keys on the keyboard, like Page Up or Home. So they still have some use. In addition to the emoji keys, the functions of the function keys can also be customized, but that's about it.
Mouse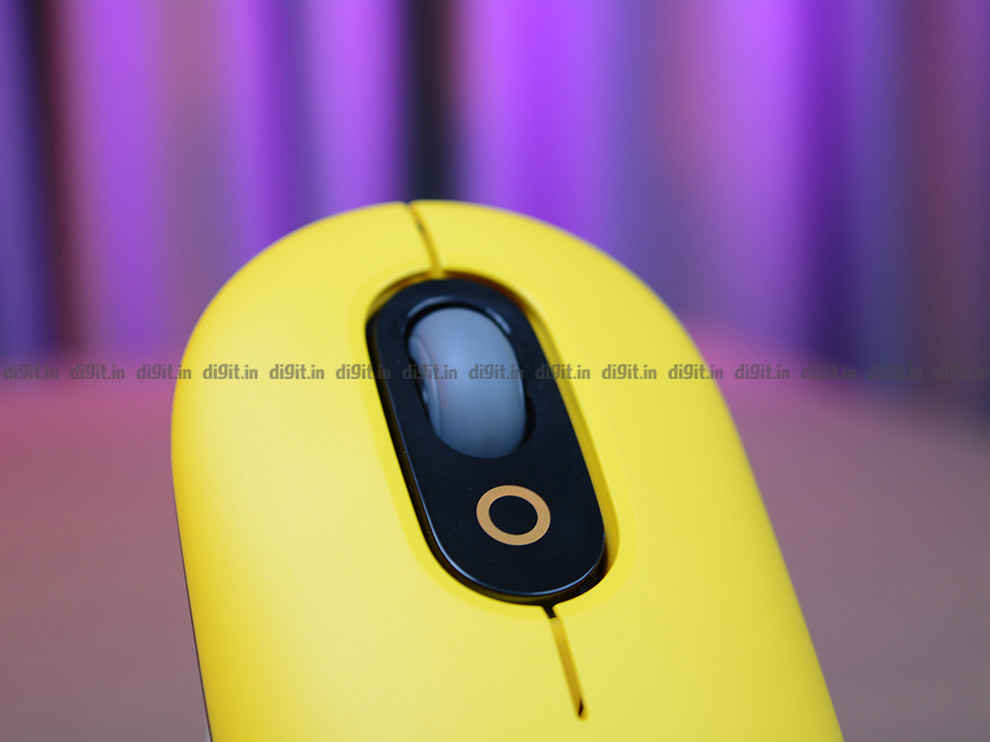 The POP Mouse is a pretty standard wireless mouse when it comes to performance. It has an advertised DPI of 1000-4000, however, there's no way to adjust it yourself via software. All you can do through the software is enable or disable smooth scrolling, reverse the scroll direction, and assign actions to the macro button. For both devices, the software, Logitech Options, seems to lack options. Smooth scrolling is nice and basically turns the scroll wheel into an infinite scroll wheel if you scroll fast enough – basically removes scroll resistance. This is handy if you need to scroll through a lot of pages or content. Slow down the scroll and it returns to normal.
Another cool feature of the POP series is Logitech Flow technology, which lets you seamlessly copy items between paired devices. For example, you can copy a file to device one, switch to device two, and paste the file there. It can definitely boost productivity if you're someone who frequently switches between devices for work.
Battery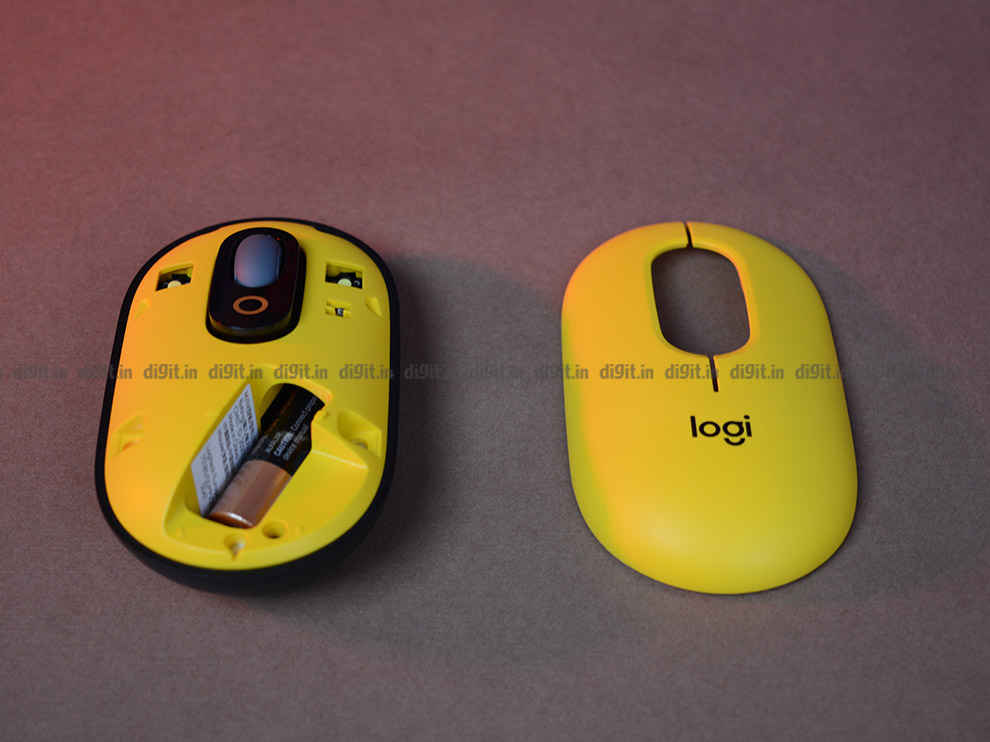 The Logitech POP Keys and POP Mouse have excellent battery life, or at least advertised battery life. The POP keyboard comes with two AAA batteries included and an advertised battery life of three years or 36 months! Similarly, the POP mouse comes with a single AA battery and an advertised battery life of two years or 24 months. We've been using the keyboard for almost a month and it's never dropped below 99%.
Logitech POP Keys and POP Mouse – Verdict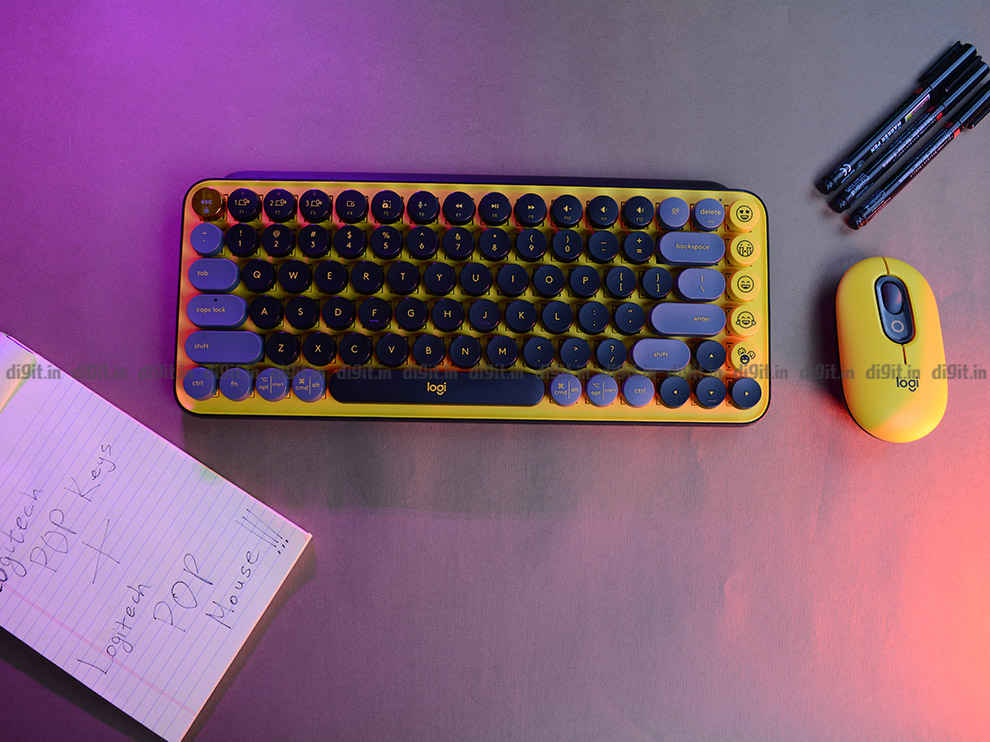 The Logitech POP keys and POP mouse are certainly eye-catching, and Logitech has clearly thought about aesthetics. However, some things, like the dedicated emoji keys, seem unnecessary. Luckily, you can remap them to whatever you want, but you're still stuck with five emojis on your otherwise beautiful keyboard. Again, the appeal is subjective, and you might actually be someone who appreciates easy access to emojis. We found the overall experience of using the devices quite pleasant, however, the Logitech Options software could do with more options. It's certainly nowhere near as good as Logitech's G hub when it comes to customization, but again, these devices aren't aimed at gamers. Finally, at INR 9995 and 2995 for the keyboard and mouse respectively, it's a rather pricey combo; we would find it much easier to recommend buying when they are on sale.
Key words:
Logitech
Logitech POP keys
Logitech POP Mouse
Logitech POP Key Review
Logitech POP mouse review
Logitech POP key prices
Logitech POP mouse price
Logitech POP key prices in India