Reviews with "Splatoon 3," Plus "Return to Monkey Island" and Today's Other Releases and Sales – TouchArcade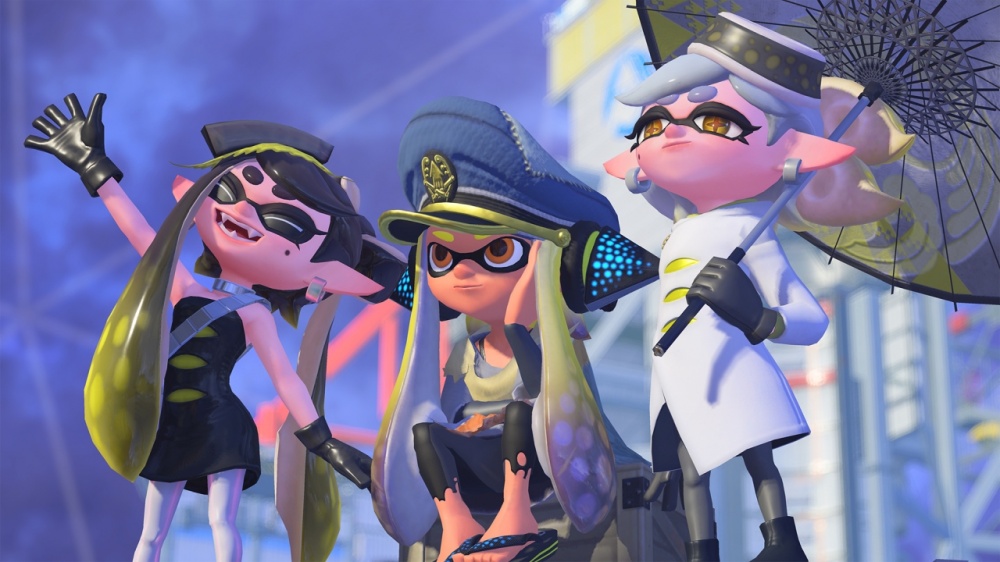 Reviews with "Splatoon 3," Plus "Return to Monkey Island" and Today's Other Releases and Sales – TouchArcade
Hello dear readers, and welcome to the SwitchArcade roundup for September 19, 2022. In today's article, we have a full review of Splaton 3. I liked it a lot, which makes me a kind of daring iconoclast. Always on the lookout for niche stuff, I am. After that we have summaries of the new releases of the day. Back to Monkey Island is the big one there. After that, it's the usual listings of new and expiring sales. Let's start!
Reviews and mini-views
Splatoon 3 ($59.99)
There is a bit of discussion in some circles about Splaton 3 and the nature of the sequelae. Over the course of the sequels, Splaton 2 had a lot to do. It was the first sequel and therefore had many potential additions and fixes to be implemented based on player feedback on the original game. It was the first game in the series on new hardware, it came in the first months of this new console's life and succeeded a predecessor which was on a relatively minor console.
Splaton 3 happens under different circumstances. Splaton 2especially after all its updates and the arrival of the Octo Extensionwas a well balanced game with very few obvious flaws to fix. Splaton 3 is a rare case of a second first-party Nintendo sequel on the same hardware, and it comes quite late in the game. Many people already own Splaton 2 for their Switch, and Splaton 3 must demonstrate that these people need it. In its corner is the fact that around one hundred million more Switch consoles have been sold since the release of its predecessor.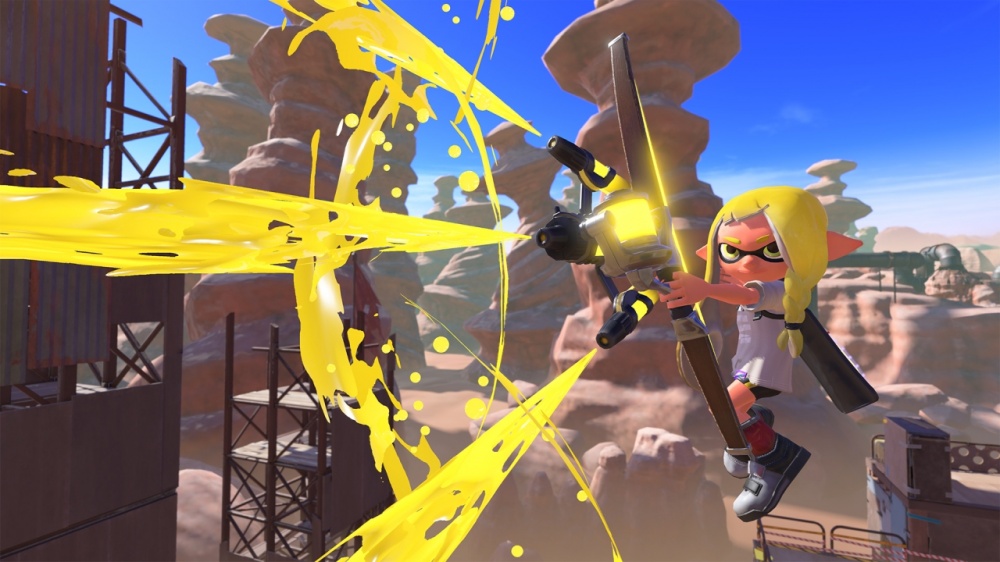 Perhaps unsurprisingly, Splaton 3 is more of a refinement Splaton 2 than something that completely rewrites the rules. There are new weapons and sub-weapons to use, a new single-player campaign to play, new maps, a bunch of new customization options, 3-way turf wars, a deck of cards, a locker you can decorate and share with other players, and lots of small quality of life improvements. But in terms of how the game looks and plays, it's basically the same as the previous game. This may end up changing as new content arrives, but here and now Splaton 3 is a very modest sequel to the second game.
The question then is whether this is a problem for you. If you like the online multiplayer frenzy of Splatoon, this game is mostly where the action is going to be from now on. While there's nothing here that redefines the series, the new additions are welcome and help liven up the well-worn meta of Splaton 2. The new single player mode is quite fun and adds to the surprising amount of knowledge this series contains. Three-way battles play out exactly as you'd expect, and they're brilliantly chaotic. I think this all makes for a worthy follow-up, but I can also imagine a different feeling about it.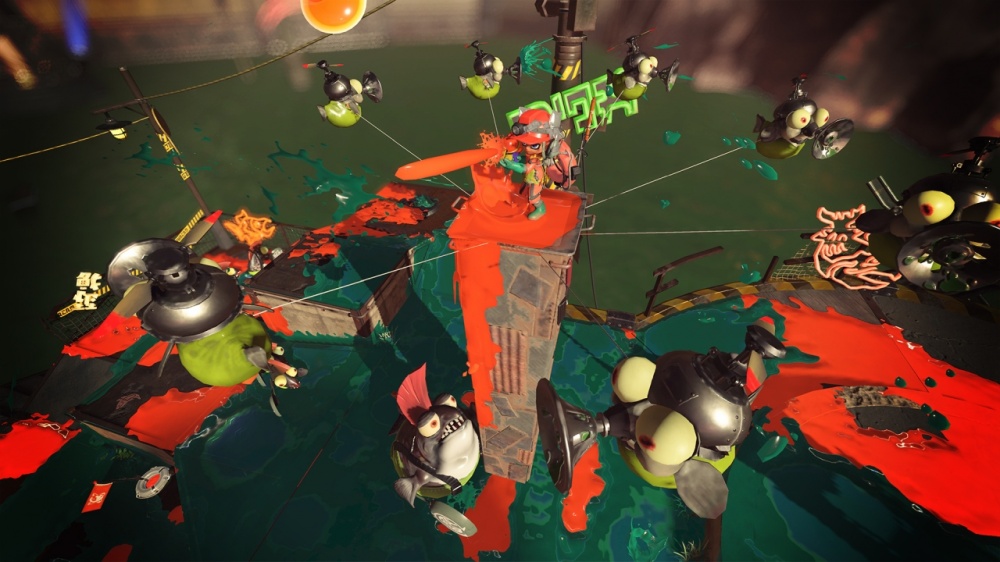 At least to my taste Splaton 3 is a great new chapter in a fantastic series. While it's more of an evolution than a revolution, it adds enough new stuff to liven things up for veteran players while also being the de facto new entry point for new players. I'm not sure where Nintendo can take the series from here, but I guess it's a problem for a few years from now after the team has done its job of updating this game. For now, I think we all have enough room in our lives for another helping of colorful, charming, and inky action.
SwitchArcade Rating: 4.5/5
New releases
Return to Monkey Island ($24.99)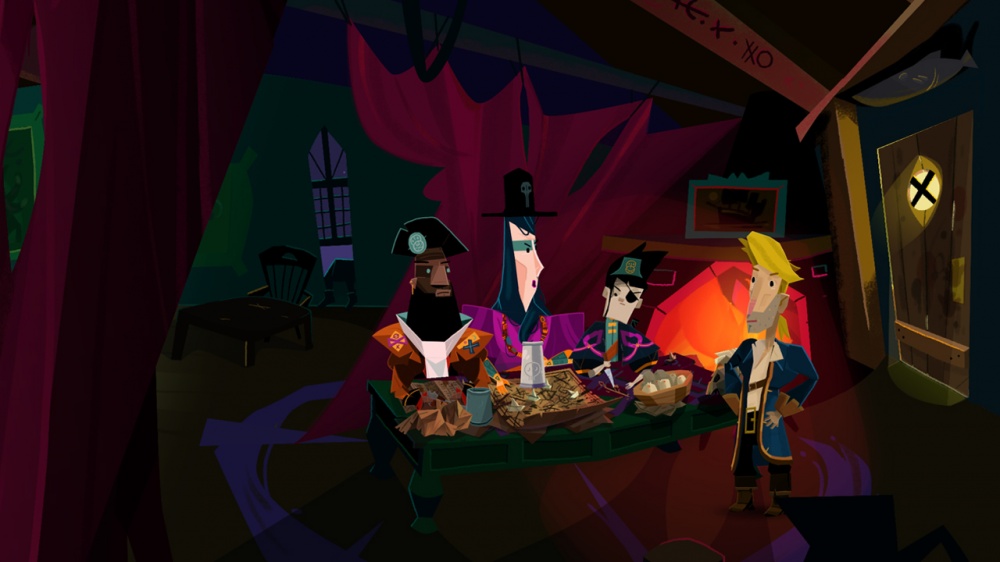 Highlight of SwitchArcade!
I didn't expect Ron Gilbert to come back to the monkey island series, not to mention picking up the story where it left off. But that's exactly what it is, so you'll need to check your memories of the games after the first two out the door. Melee Island is under new management these days, and they're not the friendliest. Even good old Stan was arrested for "crimes related to marketing"! It's up to Guybrush Threepwood to get back into his pirate boots and save the day while earning a bit of glory along the way. I haven't played this yet, but if there's one thing I'm sure of, it's that when Ron Gilbert is working on an adventure game, that's a scene you want to do.
Kraken Smash: Volleyball ($5.00)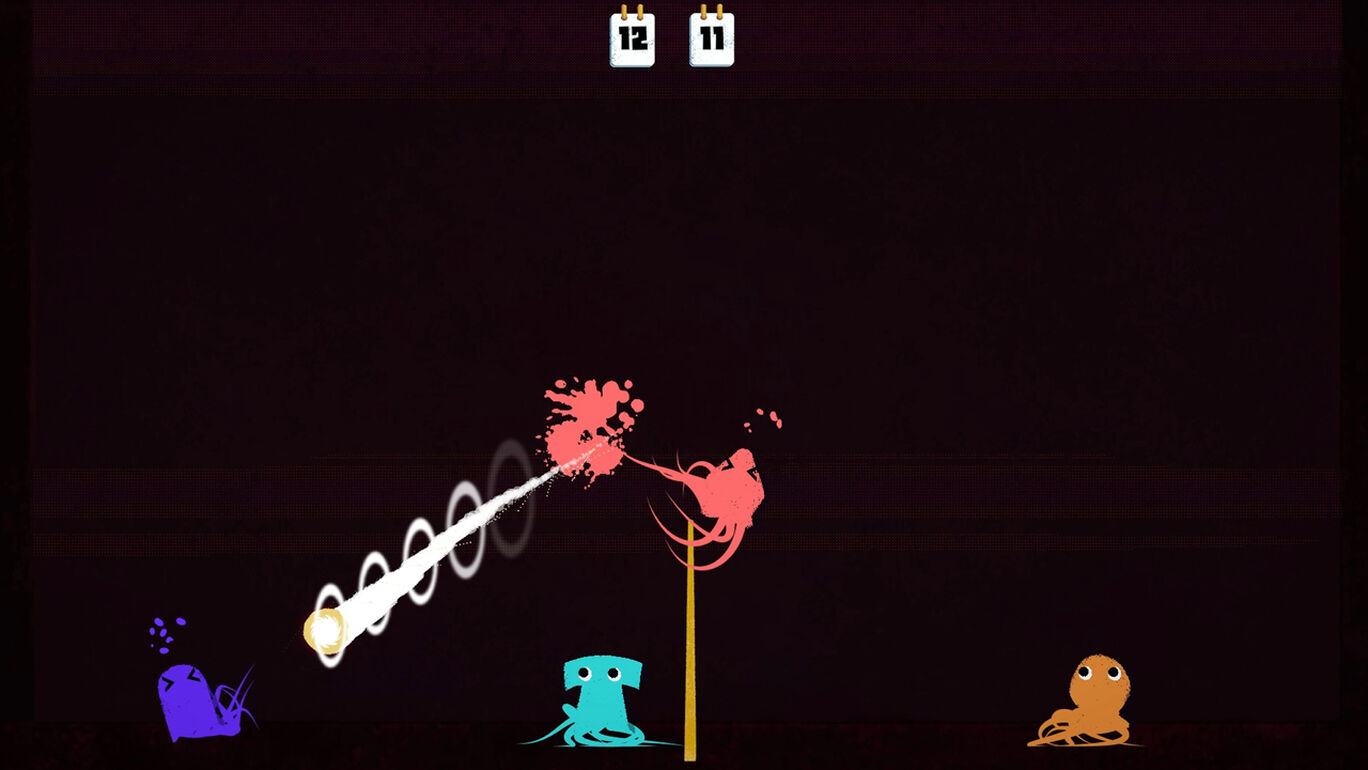 It's time for a multiplayer game about colorful squids competing in friendly sport. No, not that one. This one is a bit more humble, offering local multiplayer volleyball fun for up to four players. Simple fun and price as such.
Magicians' Chase: Missing Curry Recipe ($8.99)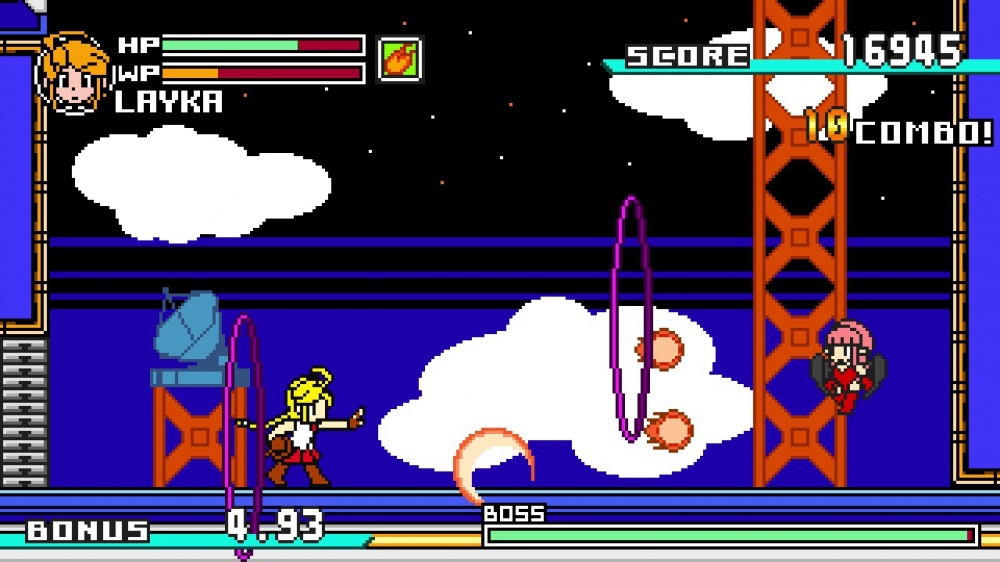 It's vaguely mega man-ish action platformer with six different characters you can use. Each has a primary weapon and a secondary weapon, and you'll need to use them to fight your way through different stages and nine different bosses. Pixel art is cute, if nothing else.
Venice Water Taxis ($12.99)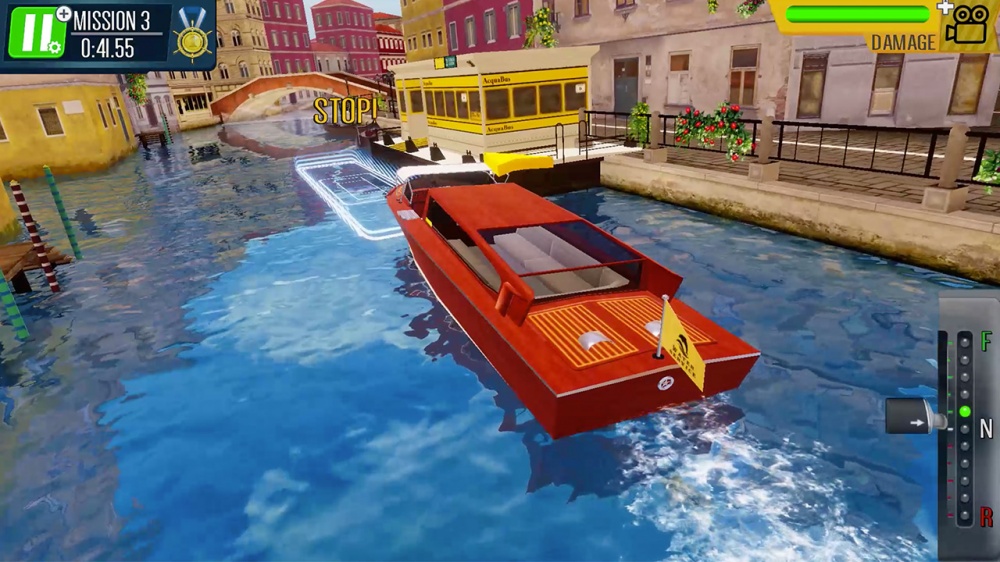 Sure, we've all made crazy money in the past, but have you ever made crazy money… in a boat?! The latest game from BoomHits lets you use a variety of boats to navigate the famous city's canals, completing a wide range of missions or simply enjoying the sights. Basically, it's the usual driving game from this publisher but with an aquatic twist.
Animal Drifters ($4.99)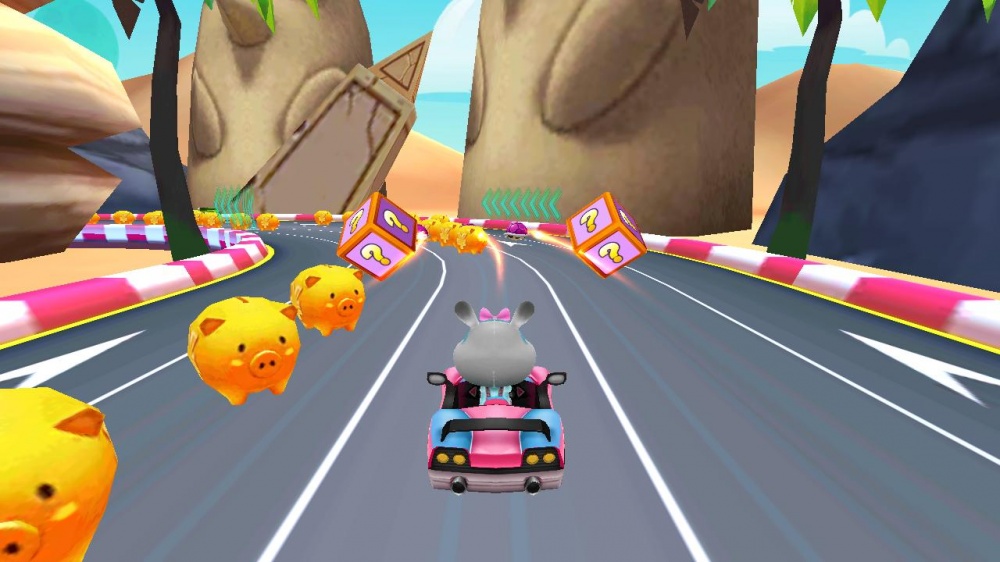 It's Gametry, so realistically there's a 95% chance it's an asset flip. I'm not going to dig to find out. The important thing is that it is a soulless whole Mario Kart wannabe for single player. That five dollar price tag might sound tempting, but you can pick up other kart racers on sale for not much more than that and have a far best moment.
Sales
(North American online store, US prices)
A few things to note in the inbox today, with the first big post-launch sale for metallic child and its DLC, as well as discounts on Thunderful titles. In the outbox, there is almost nothing. Seriously, only four games. Take a look at both lists and see if there's anything you want to grab.
Select New games on sale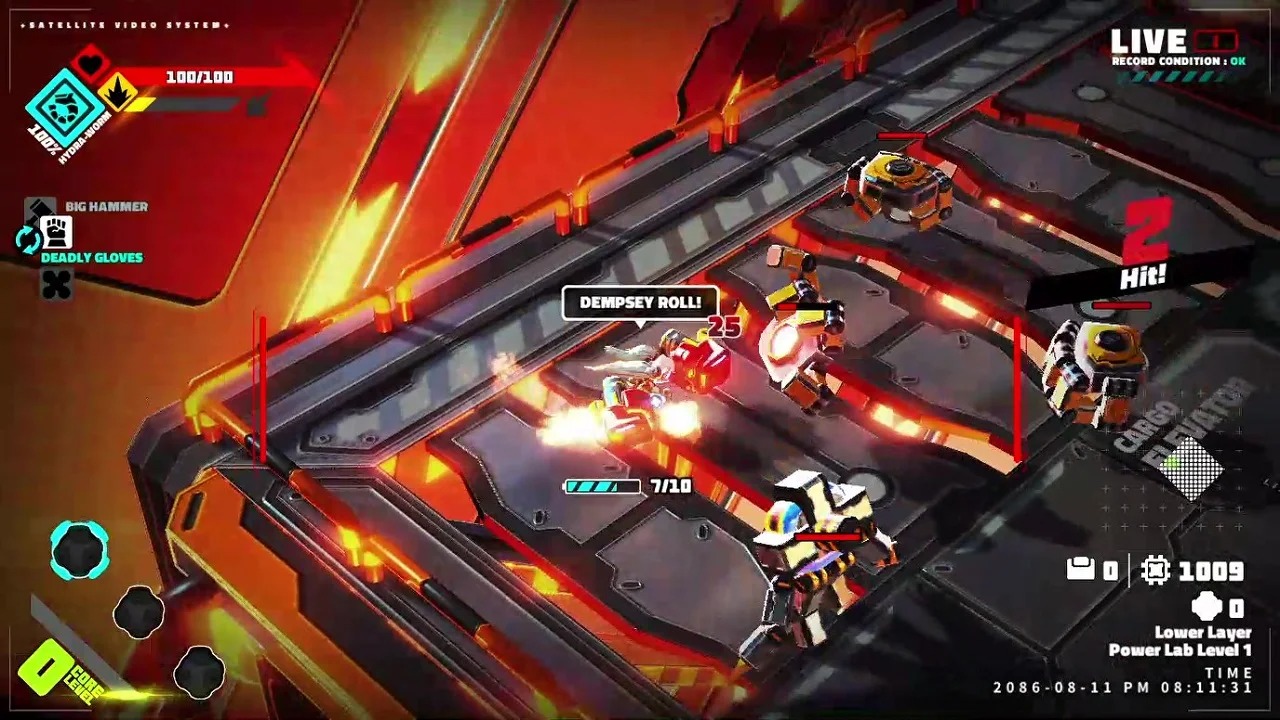 metallic child ($20.99 from $29.99 until 9/23)
Prince of the Milky Way: Vampire Star ($10.49 from $14.99 until 9/24)
two hundred ways ($10.19 from $11.99 until 9/24)
OlliOlli World ($20.09 from $29.99 until 9/29)
OlliOlli World Rad Edition ($30.14 from $44.99 until 9/29)
Parkasaur ($18.74 from $24.99 until 9/30)
Crypt of the Necrodancer ($3.99 from $19.99 until 9/30)
wolfflame ($2.79 from $6.99 until 10/1)
gigantic army ($3.59 from $8.99 until 10/1)
Armed 7DX ($2.79 from $6.99 until 10/1)
Satazius Next ($2.79 from $6.99 until 10/1)
Collection Shmup ($5.99 from $14.99 until 10/1)
Bouncy Boi in Puzzle Land ($7.47 from $14.95 until 10/2)
my lovely girl ($5.99 from $14.99 until 10/3)
my lovely wife ($11.99 from $14.99 until 10/3)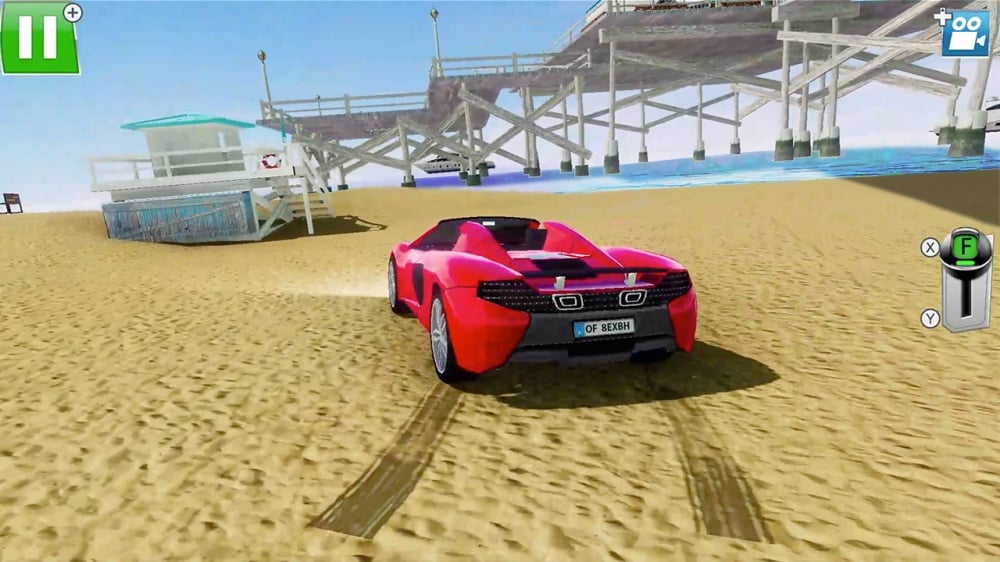 Paradise Island Driver ($5.19 from $12.99 until 10/7)
The Dark Prophecy ($7.99 from $9.99 until 10/7)
Zombie Rollerz: pinball hero ($5.99 from $14.99 until 10/7)
Wildcat Pistol ($6.99 from $14.99 until 10/7)
AER Memories of yesteryear ($1.99 from $19.99 until 10/7)
Trackless ($4.99 from $19.99 until 10/7)
The Suicide of Rachel Foster ($4.99 from $19.99 until 10/7)
Logical picture ($5.59 from $7.99 until 10/7)
Black Guards 2 ($7.99 from $14.99 until 10/8)
Firegirl: Hack 'n Splash Rescue DX ($14.39 from $17.99 until 10/8)
Say no! After ($7.49 from $14.99 until 10/8)
Steam World Quest ($8.74 from $24.99 until 10/8)
SteamWorld Heist EU ($3.99 from $19.99 until 10/8)
Search SteamWorld ($1.99 from $9.99 until 10/8)
SteamWorld Dig 2 ($5.99 from $19.99 until 10/8)
Anthill ($1.99 from $9.99 until 10/8)
Rise: race into the future ($8.24 from $16.49 until 10/9)
Sales end tomorrow, Tuesday, September 20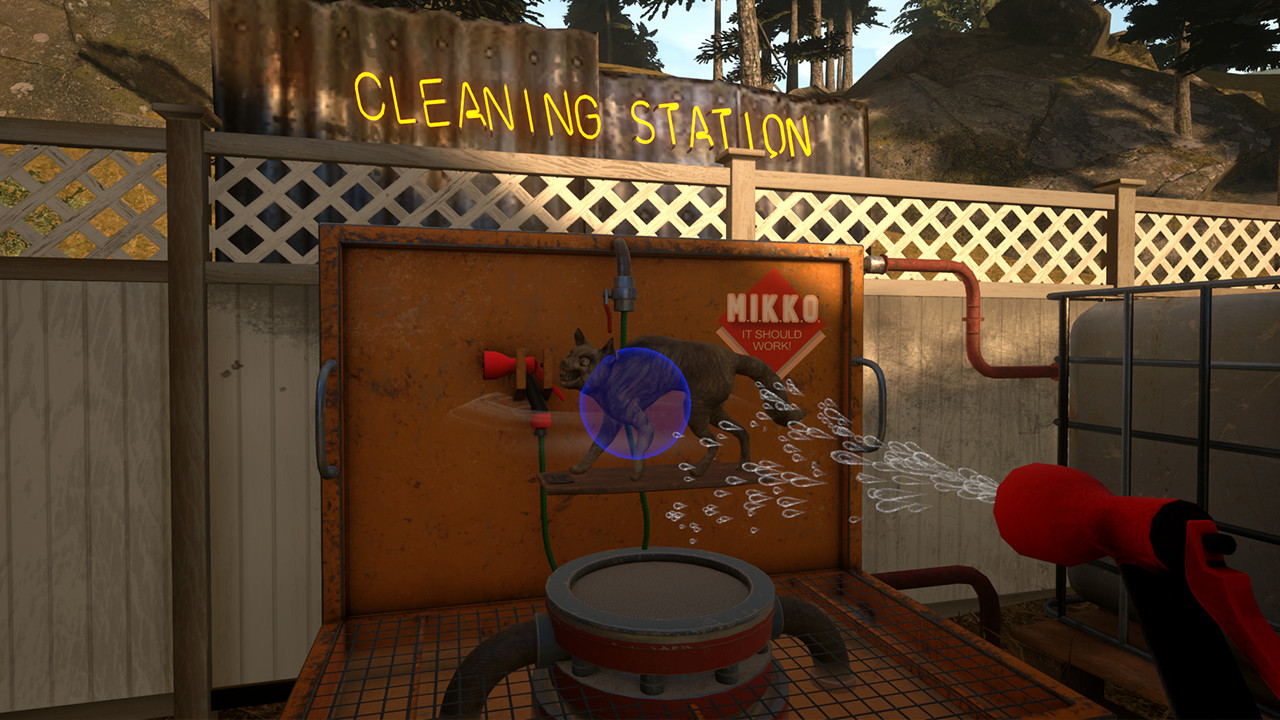 barn seekers ($9.99 from $19.99 until 9/20)
Lumote: The Mastermote Chronicles ($13.99 from $19.99 until 9/20)
Super Mombo Quest ($6.36 from $15.90 until 9/20)
The Falconer: Warrior ($17.99 from $29.99 until 9/20)
That's all for today, my friends. We'll be back tomorrow with more releases, more sales, another review or two, and maybe a few other things. I'm still sorting through the Tokyo Game Show stuff while trying to properly recover from the Tokyo Game Show. It's a delicate balancing act. Hope you all have a great Monday, and as always, thanks for reading!