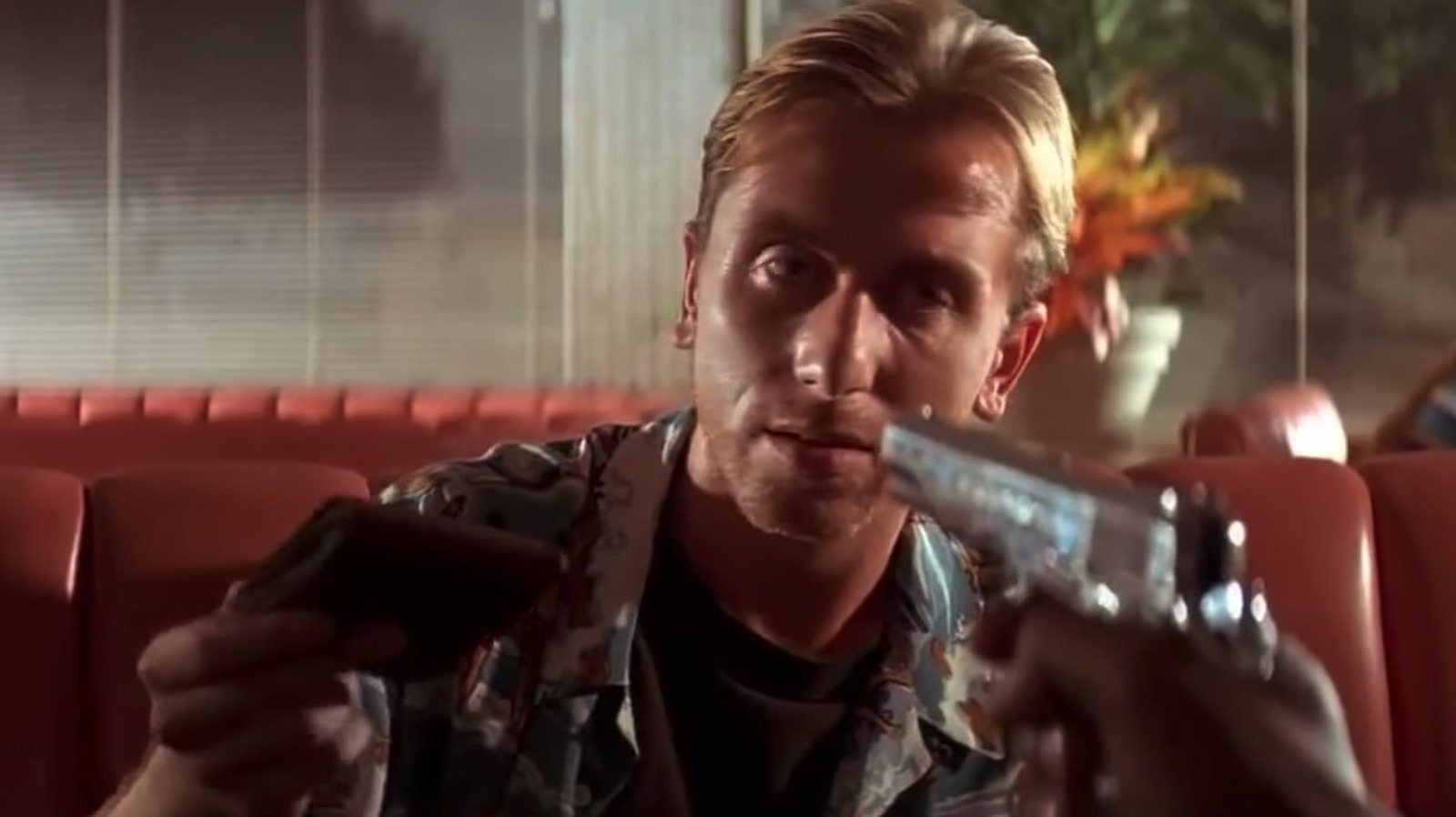 The Pulp Fiction prop Quentin Tarantino actually owned
Maybe the coolest thing about this wallet and the fact that it was Samuel L. Jackson's Jules who had it is that the reference he makes to "Shaft" was kind of a harbinger of things to come. Jackson then starred in the title role of "Shaft" in a sequel in 2000, as well as the follow-up movie "Shaft" in 2019.
The role of Jules was originally written for Laurence Fishburne ("The Matrix), but he turned it down, according to an interview with Tarantino. The director explained that Fishburne's folks weren't interested because it wasn't not a starring role, but the actor clarified in an interview with Vulture that it was because of the film's glorified heroin use.
Ultimately, the role went to Jackson, but it almost didn't, even after Fishburne turned it down. Jackson did some reading for the role, but Paul Calderon also had a stellar audition for the part. Once he heard about it, Jackson auditioned again to get the role. Calderon still ended up playing Paul in the movie, a smaller role, but being part of the "Pulp Fiction" cast is still pretty cool.
"Pulp Fiction" became a Bad Mother F***** in its own right by being selected for the United States National Film Registry by the Library of Congress in 2013 as "culturally, historically, or aesthetically significant." That's not a bad consolation prize since it didn't win the Best Picture Oscar, a move that many moviegoers consider one of the Academy's biggest missteps.
Also, now I want this wallet.